Introduction
This session was a sharing of ideas about blogging with students (recording here). As is often the case we used a mix of audio, text and whiteboards so catch the recording for the full flavor!.
The session
We started as usual with deciding a topic and the consensus (by poll as usual) was to talk about blogging with students. We talked briefly about some of the pros and cons of student blogging.

Then we moved on to look at how we might manage blogging for students, touching on a range  of issues including: deciding whether to use class or individual student blogs; managing/moderating content; safety for the students; the need for guidelines for students; and the possibilities opened up by joining activities such as Sue Wyatt's  (@tasteach) Global Blogging Challenge
Conclusion
Blogging with students is a huge topic with so many facets that it was impossible to do more than brush the surface of some aspects in one session, but we certainly enjoyed trying! Most of the areas we touched on would justify a full session to themselves!
Next Week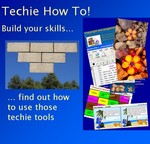 Our next Webinar is an Edublogs "Fine Focus!" session a "Techie How To" – "Imagine Your Image" an interactive session in which we invite you to explore with us a simple to use, free image editor (Photofiltre). Ninety nine times out of a hundred when I or my students need to edit an image we just need to do something simple and don't need advanced features such as layers. For example we mostly just need cropping, resizing, adding labels or simple image enhancements. So when I construct a simple "how to", modify an image for my blog or for use in a learning resource I use Photofiltre.
Join us on Thursday July 1st at 23:00 GMT/UTC (7pm USA EST, Midnight BST) or Friday July 2nd at 1am CEST,7am West Aus, 9am NSW, depending on your timezone – in the usual Elluminate room
.