Introduction
Yet again my apologies for tardiness in posting this. I hope to get my act together next year and return to posting soon after sessions. This recorded session was Part 2 of Jo Freitag's (@jofrei) terrific session about  "Twice Exceptional" (2E) learners – those who have a disability/disorder and are also identified as gifted in one or more areas.
The session
Jo started with a quick review of Part 1 of this session however we were a very small group who had attended the previous week so this was very quick. If you neither attended or read the overview/viewed the recording for the previous session you might find it helpful to do so before viewing the recording for this one
The session continued from the end point of the previous one, we "visited" the remaining half of the characteristics of 2E learners.
As before we added our ideas on strategies to overcome the weaknesses either by capitalising on the strengths or in other ways, using the white space around Jo's. The discussion ranged across whiteboard, text chat and audio and was fascinating for the insights gained!
Jo then moved us on to discuss briefly some of the teaching strategies and formal programs available for 2E learner's. We also touched on some side issues that impact on learning for 2E students – Social/Emotional, Dabrowski's Overexcitabilities and the Environment. Jo finished the session with an excellent list of references to help us further extend our knowledge.
Conclusion
A great session, providing an excellent continuation from Part 1. Again the time passed rapidly – as it does when the topic and presentation are fascinating.
If you have something  you would like to present a webinar on please let us know (add a comment to this post, or Tweet us – @JoHart or @philhart).  Then join us to facilitate a session about your e-edu passion! If you are not familiar with BlackboardCollaborate we can help you plan how best to do your session so it works for you. Our sessions are small and friendly – the ideal setting for your first webinar.
End of Year Party!
On Thursday 13th/Friday 14th of December we had our usual end of year party recorded as usual. A session where we shared "goodies" on the whiteboard as well as chatting about e-stuff and playing some games.
This session is always fun – this was our fifth end of year celebration as the webinars have now been going, and evolving, for over 5 years.
As usual we played some games including finding and sharing links to online Christmas games. This gave rise to a whiteboard full of links for fun and engaging games related to the holiday season (not just Christmas!).
We finished with some feedback for the session and the year – leaving me with a resolution to try and raise the profile of the webinars next year to encourage more people to attend! I hear from a number of people who view the recordings so I know that there is still interest. However unless people actually attend we have no content to record and this year we have come perilously close to this on some occasions.
Our Next Webinar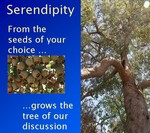 Our first session for 2013 will be an Edublogs "Serendipity" session on Thursday January 3rd at 23:00 GMT/UTC (Afternoon/Evening USA) or Friday January 4th at 7am West Aus, mid morning Eastern States Aus depending on your timezone (check yours here) – in the usual BlackboardCollaborate room. This is one of our fortnightly unconference sessions where we invite you to bring along your "hot topics" and "burning issues" for our poll on the topic