Introduction
This Fine Focus session was presented by one of our regular participants Sandra Stewart (@marndon) from New South Wales. Sandra introduced us to e-portfolios with fantastic illustrations from her own experience. The session was recorded as always and is well worth watching!
The Session
Sandra was a great facilitator keeping us busy & therefore engaged throughout! Initially she found out about our awareness/understanding of e-portfolios and then moved on to show a variety of examples using different platforms through Application Share (this is somewhat problematic to use in BbC as opposed to Elluminate).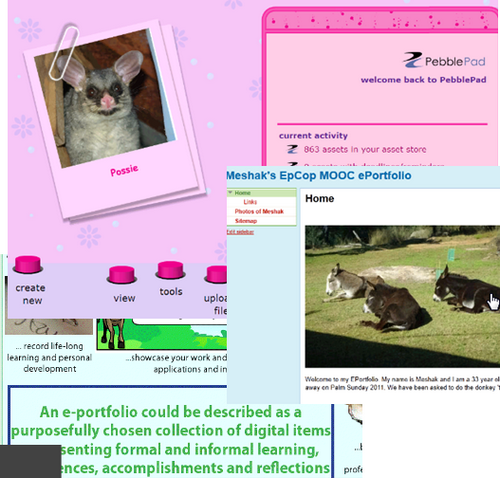 Sandra encouraged us to think about the purposes of e-portfolios and gave us an activity to help us think about the potential for us personally! So agree with Sandra that to use anything with students we need to have a degree of familiarity with the "tool/app" ourselves!
I particularly enjoyed that the examples were not all using Mahara. Not that I have anything against it but it seems often to be the only option mentioned in Aus VocEd!
Conclusion
This was a GREAT session – so love it when our regular participants run a session as this is a very large part of what we are about!  Sandra has encouraged and motivated me to make more effort with e-portfolios. My institute has just got Edublogs Campus & we plan to enable students to use blogs as an e-portfolio. Part of the reasoning behing this is that I already know Edublogs blogging platform well – this will enable me to help my colleagues more than if we moved immediately to a specified e-portfolio platform.
Next Webinar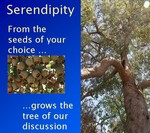 Our next session is an Edublogs "Serendipity" session on Thursday September 29that 23:00 GMT/UTC (Afternoon/Evening USA) or Friday September 30th at 7am West Aus, mid morning Eastern States Aus depending on your timezone (check yours here) – in the usual Elluminate room. This is one of our fortnightly unconference sessions where we invite you to bring along your "hot topics" and "burning issues" for our poll on the topic