Introduction
This Fine Focus session, recording here, was similar to one I did recently with colleagues. I am currently introducing some Web2.0 tools to some of my colleagues and Facebook is one of these.
The Session
The session was fun! I used video and application share,I  had intended a web tour also but BbC wasn't co-operating so the web-tour became another applicaion share. We started with some general discussion about Facebook and moved on to some of the uses and pros and cons of using with students – including the fact that it is a "place" where many students already "hang out".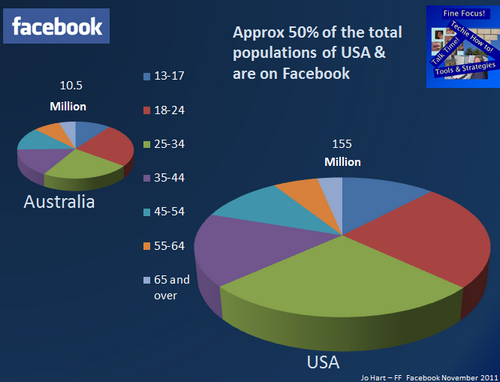 Next we took a look at some of the practicalities of using Facebook in education and the issues around privacy and confidentiality. This included a look at the practicalities of having a second account and the advantages of groups over fan pages. We finished with a quick look at the need for management by group owners to ensure that behaviour remains acceptable.
Conclusion
I felt that I talked too much in this session – something I often feel to be the case when I am the "presenter" as well as the facilitator.  However text chat was active and there was great input on whiteboards so the session seemed to be effective. Also as usual I tried to include too much! So the session was a bit rushed towards the end.
Next Webinar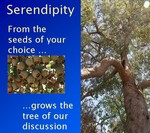 Our next session facilitated by Tracy Watanabe (@tracywatanabe) one of our regular participants will be an Edublogs "Serendipity" session on Thursday November 10that 23:00 GMT/UTC (Afternoon/Evening USA) or Friday November 11th at 7am West Aus, mid morning Eastern States Aus depending on your timezone (check yours here) – in the usual Elluminate room. This is one of our fortnightly unconference sessions where we invite you to bring along your "hot topics" and "burning issues" for our poll on the topic.