Introduction
In this recorded Serendipity session our chosen topic was "cool new tools" – although this extended to cool tools, not necessarily new, that we use! We also decided to take a look at some of the other suggestions if time allowed.
The Session
We had some new tools shared and also some old favourites.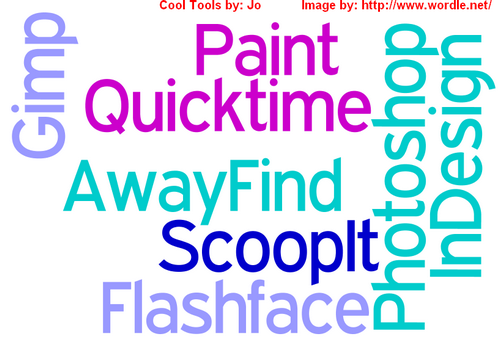 Always interesting to find out what everyone else is using and often even more interestingly HOW they are using it. We had a great conversation around these tools and how/why we use or in some cases don't use them!
One of the best things about Serendipity is that we often look at more than just the one chosen topic. This gives people an opportunity to share briefly what is currently on their mind and get input from others. In this session we talked about the pressure imposed by assessment and reporting requirements, and an interesting sidelight on the need to translate a report into a parental first language. Yet another pressure that would not have existed 30 years ago! The topic of free live conferences was also discussed briefly – there are now many of these globally but not at the moment one that is at generally Australia friendly times. (Most of us in the session were Australia based).
Conclusion
A great session – Serendipity is always fun and enlightening!
Our Next Session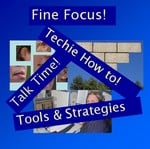 Our next Webinar is a FineFocus session. Join us for "Accessibility Standards?" in which we take a look at some of the issues around accessibility of e-learning content and some of the standards introduced to try and make it more accessible. Join us on Thursday April 4th at 23:00 GMT/UTC the time for you will vary depending on your timezone (check yours here) Thursday afternoon/evening in the USA, late night Thursday in Europe, and Friday morning April 5th in Australia – in the usual Blackboard Collaborate virtual room.