Introduction
For this session we were joined by Jane Curry, who is @parrpakala on Twitter, and a group of her students. Jane and her students talked with us about some of the "e-stuff" they use in their English language learning. The students also told us a little about their backgrounds and former school experiences.  Checkout the recording to hear and see this exciting session.
The Session
The session was informal and was very much a conversation with Jane telling us about some of the e-activities her students undertake and then the students joining the conversation and answering some of our questions about their learning.
Jane uses her "Youth Class Blog" as a thread for the activities and Web2.0 tools she uses with her students. Recent activities include a VoiceThread.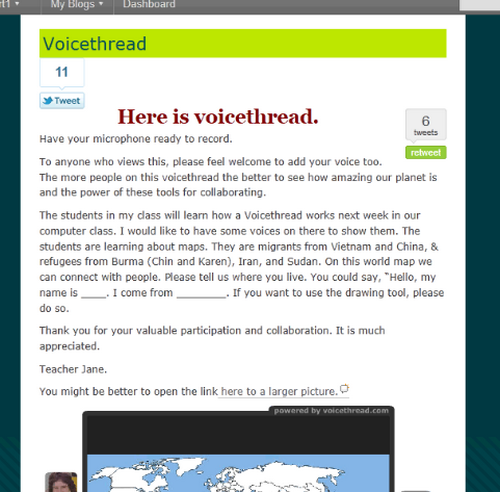 Jane also records her students and uploads the videos – fantastic for language learners to see and hear themselves speaking the language.  We watched one of these videos where Lan talks about the school she went to as a child.
This session was itself another Web2.0 experience for Jane's students who overcame their shyness to join in, answer questions and tell us a little about their own thoughts and experiences.
Conclusion
For me this was a really exciting session! I love it when we have students involved in webinars in some way and would be delighted for it to happen more often.
Next Webinar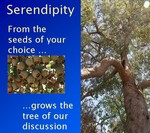 Our next session is an Edublogs "Serendipity" session on Thursday August 18that 23:00 GMT/UTC (Afternoon/Evening USA) or Friday August 19th at 7am West Aus, mid morning Eastern States Aus depending on your timezone (check yours here) – in the usual Elluminate room. This is one of our fortnightly unconference sessions where we invite you to bring along your "hot topics" and "burning issues" for our poll on the topic