This was our first Serendipity session of 2010, the topic chosen by poll was "getting admin people to 'buy into' technology / Web2.0". We recorded the session
We have "smartened up" the Serendipity whiteboards so hopefully they look a bit more professional. This has given us a picture we can use to publicise the sessions and let  more people know about Serendipity.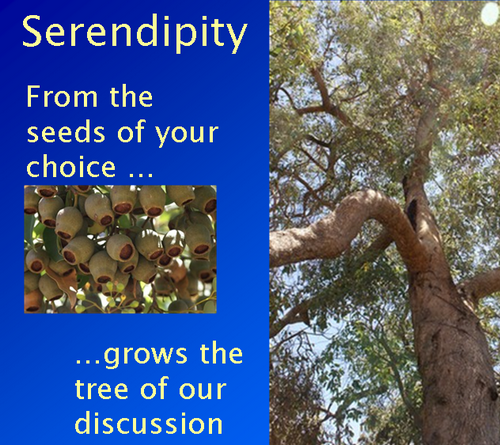 I was unsure whether we would have any participants as this was the first session after the holiday break. However my fears were totally unfounded we had a global presence including people from across the United States, Australia and Europe. This always makes for great sessions and often raises as many new questions as we come up with ideas. Particularly interesting for me is the global variation in what people in superficially similar roles do as part of that role.
We had a variety of ideas for encouraging admins to embrace the technology on the whiteboard as well as through the lively discussion on audio and in the text chat. These included case studies and examples from participants on what has worked for them in terms of admins buying in to the use of technology/Web2.0.
As often, we diverged briefly from the initial topic. This was short foray into issues around the pros and cons of inhouse tools/closed environments vs writing in an open social media environment. This is a topic we may further explore in a future session.
The upcoming Edublogs webinar this week is about using the application sharing feature of Elluminate for interactivity. So look forward to seeing you on Thursday January 14th at 23:00 GMT (6pm USA EST, Midnight CET) or Friday January 15th at 7am West Aus, 10am NSW. Here on Elluminate as usual.