End of Year Party
Last year we had an End of Year Party for our regular weekly webinars. This was great fun so it seemed like a good idea to do the same again this year. Our last session of the year (Thursday 17th or Friday 18th depending on your timezone) is earmarked for this. The party will immediately precede the time arranged for the Edublogs Awards (it will be in a different Elluminate room). We will finish a little early giving you plenty of time to move rooms for the Edublogs Awards which have to be the most exciting event of the year for Web2.0 oriented Educators.
This year we invite you to bring along delicious virtual goodies to share. Some ideas from last year: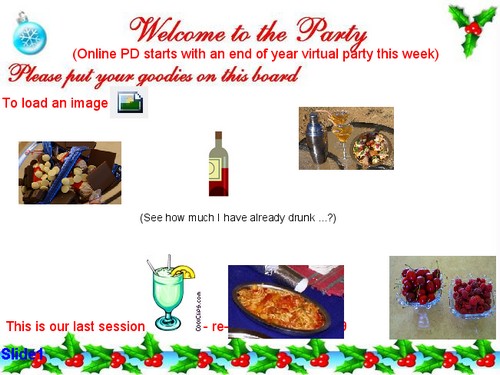 Also we would like to challenge you to bring along an interactive Elluminate party game that we can all play. These are some we played last year (all are models that we can adapt/contextualise for students):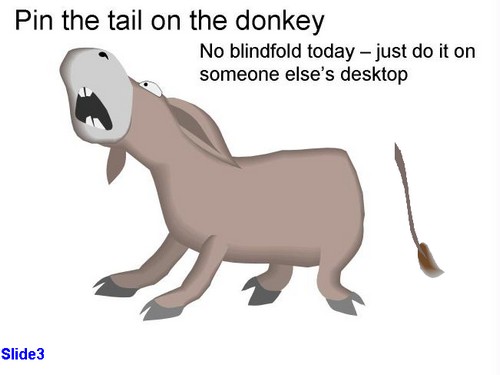 A good way to practise working on someone elses desktop – students love to take control of my desktop and show how they use applications.
This can be made this really subject specific and have a subject relevant image to be revealed.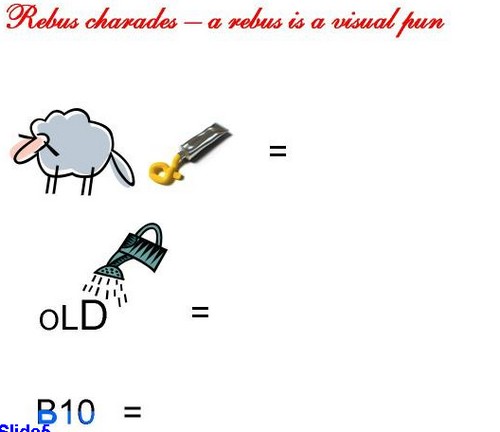 These work well in an English language context whether as first or second language and again could be adapted to be subject specific.
Other posibilities include drag and drop activities and wordsearch or similar. Most things that you might do in a face to face situation will work although they might need some modification.
If you have an idea for a game but are not sure how you can make it work on Elluminate I may be able to help. Either leave a comment on this post and I will get back to you, or DM me through Twitter: JoHart and I will be happy to try and help with the Elluminate features.